Finding Empowerment Through Community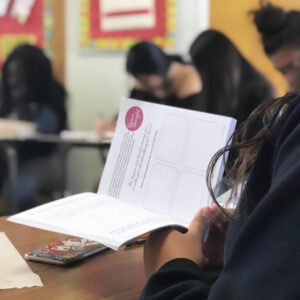 If you've ever been part of a small group study, you know true healing and connection can happen in these places! Just this month two BRAVE Journal Studies have been mobilized in Southern California. One at a continuation school and another at a residential treatment center.
Vulnerable teens are working through the "This is Me" interactive journal which is all about IDENTITY. The response to this curriculum and the discussions have been transformative for these young girls! They are opening up about their hardships and learning to lean on each other for true community – a community helping them realize they are loved, valued and have a purpose greater than they could have imagined!
Do you know of a youth group, school book club or even a non-profit serving young people who could use this experience? We encourage you to order your copies today at www.braveboutique.org. See how you can help teens in your area learn more about who they were made to be! (Scroll down for a sneak peek!)
With gratitude for your continued support,
Miley Waterman
Brave Global CEO
Brave This Is Me Journal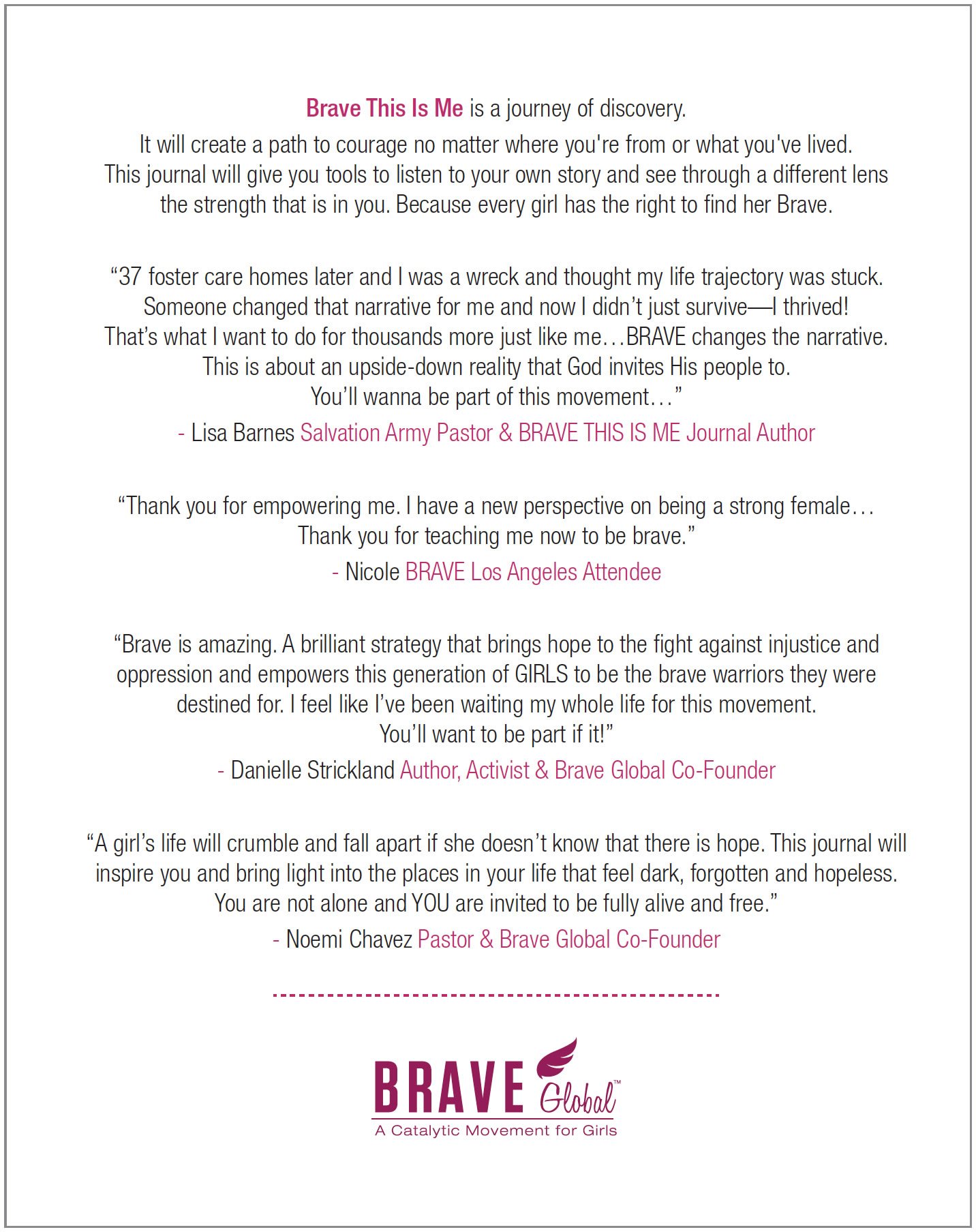 Chapter Topics Include
Who You Are and Why it Matters
Battling the Messages From Others
The Power of Words (Self-talk Matters!)
You Get What You Aim For
Self-Care and Why it Matters
The Hole in Your Heart and How to Fill It
Defying Normal
Who Can We Look Up To
Order Your Copy Today