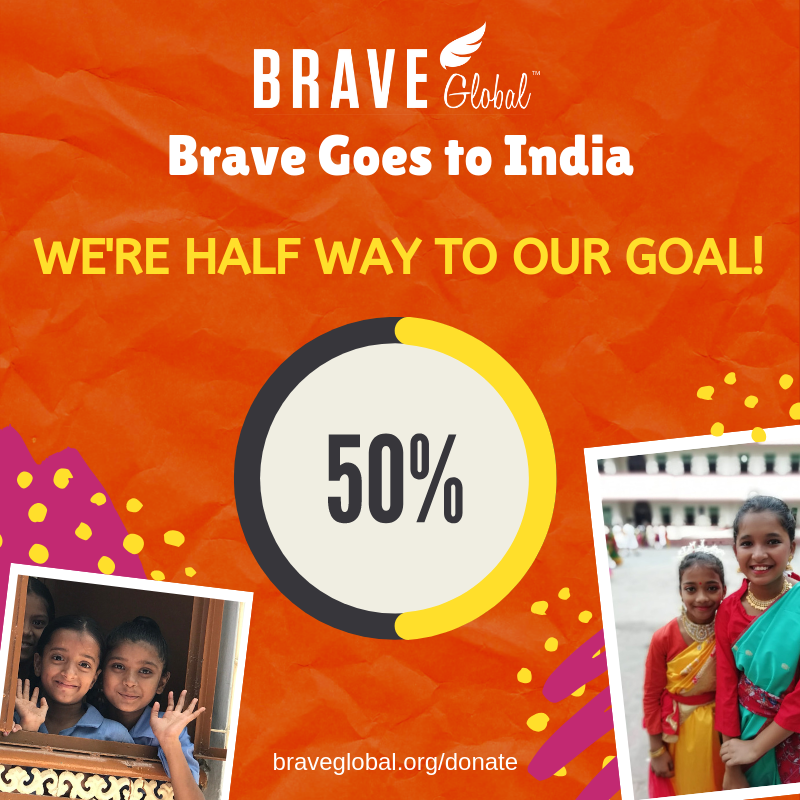 We're halfway to our fundraising goal!
Thanks to partners like YOU, we have raised half of the funds we need to get to India this October!
In case you have not heard, Brave will be partnering with Developing Workers, a non-profit organization dedicated to leadership development, training local workers and providing medical clinics to villages in South India. Our friends at DW will be relying on BRAVE to bring the empowerment aspect of the program to compliment their current mission.
What exactly does this mean?
It means we will hold Brave workshops for girls & boys in two different cities in South India!
Wait . . . BOYS get to be Brave, too?
Yes! Until this year, Brave has been "a catalytic movement for girls" but with this trip, we are officially launching "TRUE," our empowerment curriculum just for boys! One of the male leaders from DW has stepped up to answer this call and is almost done with our very first TRUE interactive journal, which will be translated and taken to India with us. We'll be focusing on topics like respect, growing into a man who supports equality, dealing with the negative expectations society places on men's characters, and much more!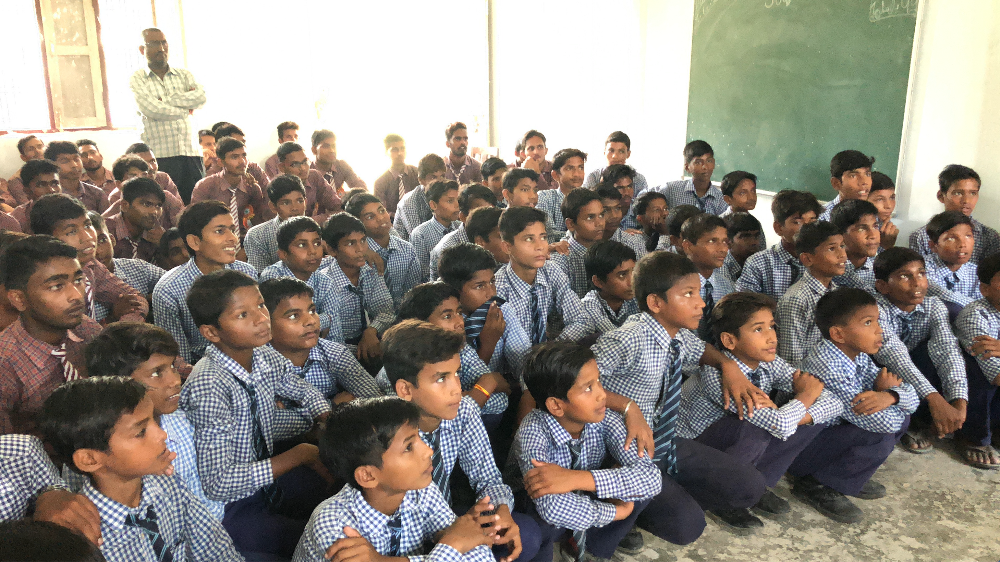 One of the young boys' classes who will receive the very first TRUE study!
You can be a part of our Brave India Journey!
We need your prayers & financial partnership in order to make this happen! Here are the costs:
Team Travel Expenses (Air, Housing, Meals)
BRAVE Girls Curriculum Translation
TRUE Boys Curriculum Development & Translation
Print & Publishing Costs for Journals & Teacher's Guides
International Shipping
Total = $16,000
Will you help us make it the rest of the way?
Through your gift, we can break cultural norms by empowering these youth, loving them and teaching them to be the truest, bravest version of themselves.
We're grateful for you!