We're Back from Our Brave Adventure!
We're back and More Inspired Than Ever!
Our team has just returned from two weeks in South India where we launched Brave for the first time! What a life-changing experience to spend time with youth in one of the farthest corners of the world.
We met incredible local people who are committed to carrying out this empowerment message long after we are gone.
We wanted to share a few special moments with you…
Above: Debut of our first workbook for boys, titled "TRUE Adventure Guide." Hundreds of copies were left behind for them to start small group studies with their leaders! Special thanks to our newest author Jeff Reinhart.
Above: Training the local "Child Champions" on the Brave & True Curriculum.
Thank You to all Who Partnered!
We couldn't have taken Brave "global" yet again without the support from partners like you! We are excited for more opportunities like this in the future and hope that you will stay with us on this journey of reaching the most vulnerable youth worldwide.
Click HERE to donate to Brave Global's efforts today!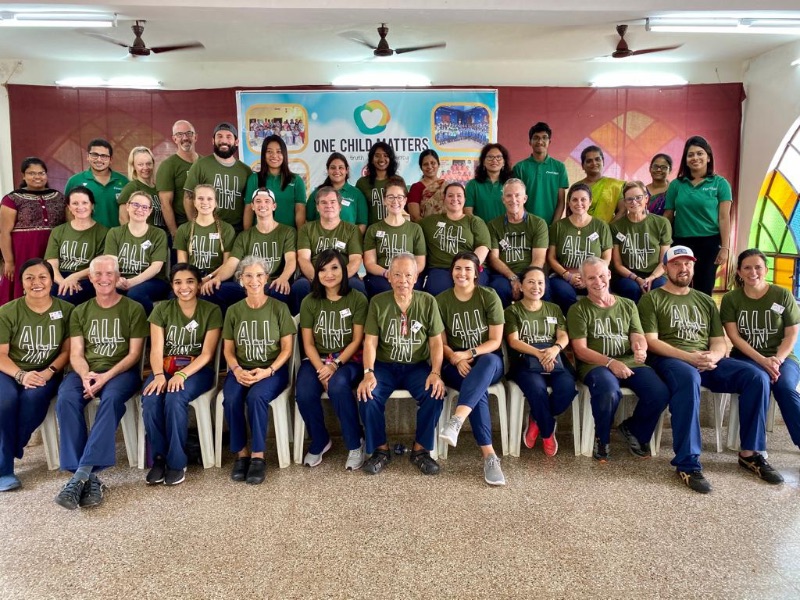 This trip was made possible through our partners at Developing Workers and One Child. We are so grateful for their faithfulness toward youth empowerment and the spotlight they allowed to shine on the Brave efforts. They do many trips each year to provide medical aid, leadership training and community development. If you are interested (particularly medical professionals needed!), please go to developingworkers.com for more info!