Human Trafficking Awareness Month
Brave Ones,
As we come to the close of Human Trafficking Awareness Month, we are all too aware that EVERY month should be a time of awareness and action to end exploitation and trafficking.
In a recent poll, over 80% of our social media followers said they didn't have enough information on this issue.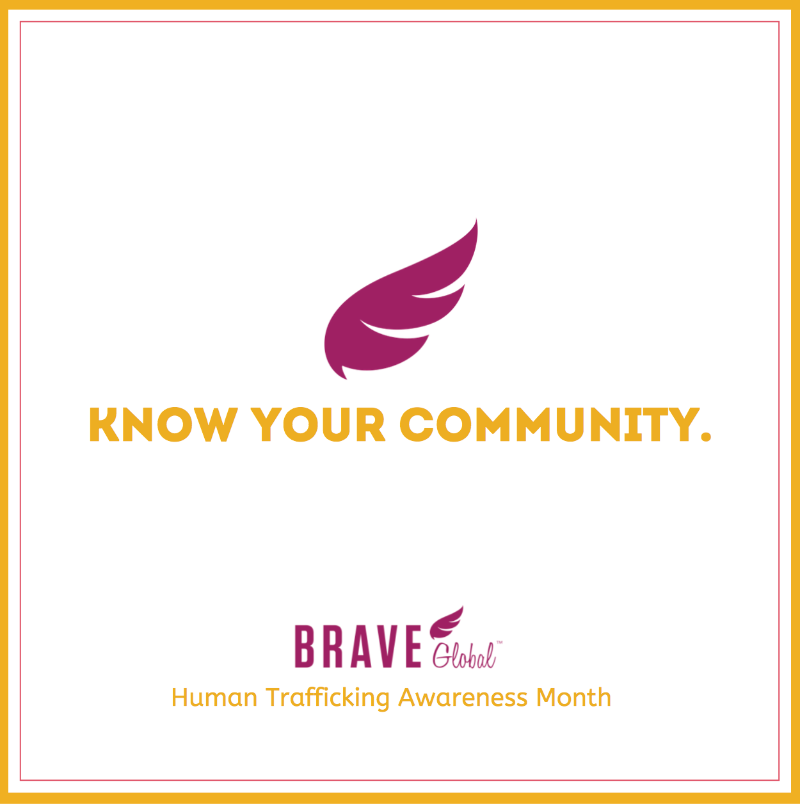 So, this month we challenged our Brave Ones to get in touch with the statistics surrounding trafficking in their communities. Try researching on local law enforcement websites, attend local Human Trafficking Task Force Meetings, and familiarize yourself with areas vulnerable to crime.
Then what? Do not look away! Ask how you can help. Consider starting your own awareness effort, link arms with a local non-profit whose mission it is to prevent exploitation, or find a community organization dedicated to caring for victims!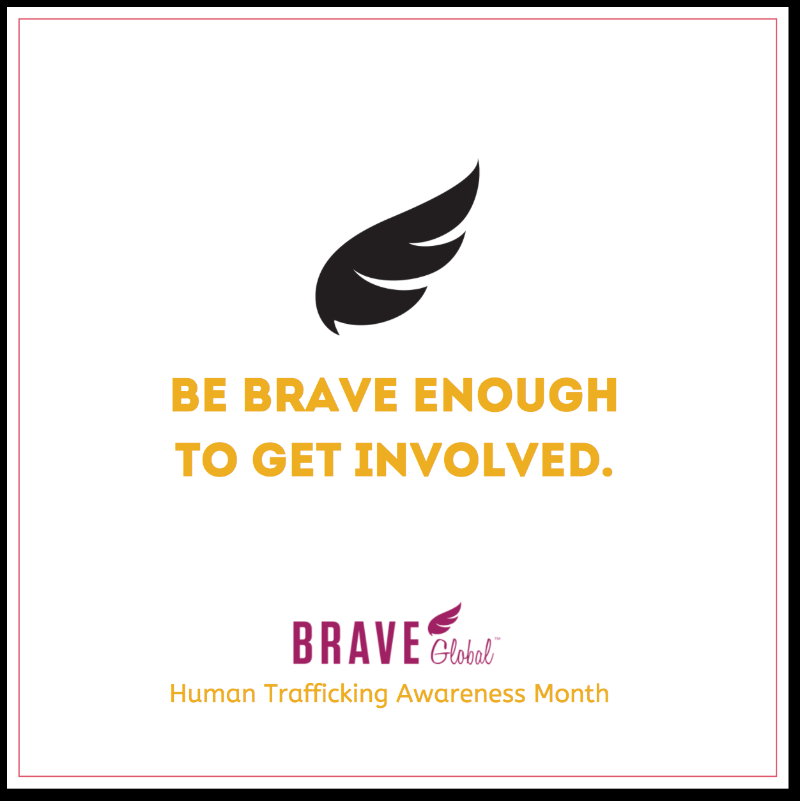 Someone out there needs you to be brave…
Born premature to drug-addicted parents, she would go on to endure 23 foster home placements by the time she was 18. Lured into a relationship by an older man who would call her his girlfriend, give her gifts, take her shopping, and tell her no one would ever care for her the way he did, she would soon after travel across the country with him and her life would change forever.
For his profit, her body was sold and used for years. She was raped, beaten, drugged and abused, many times by multiple men in one night. Cutting herself became a habit, then suicide attempts … but nothing would allow her to be free from the prison she was living in.
Last fall she stood on this Brave stage pictured below, a whole and free woman with the world ahead of her and nothing but hope in her heart. She is living proof that bravery exists and even the darkest of places are not unreachable. She spends her time now loving others back to life in her community, educating local task forces on the signs of trafficking, and empowering survivors to soar past their pain and into their dreams.
Later this year, her full journey will be published in a very special compilation of BRAVE stories. For her, freedom had the last word, but for many it hasn't come to pass.
Human trafficking is estimated to bring in global profits of about $150 billion a year—$99 billion from sexual exploitation, according to the International Labor Organization. We cannot look away, Brave Ones.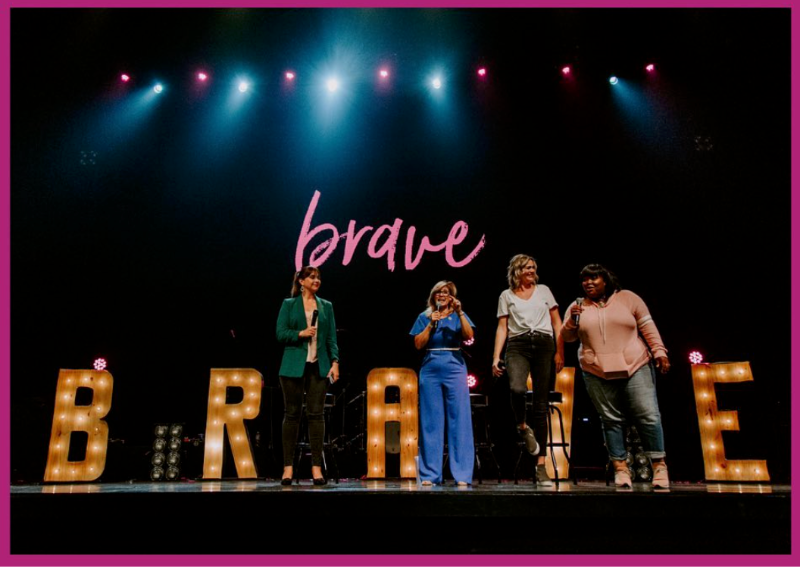 JANUARY 28, 2020: LA County passes new massage parlor restrictions! This motion has been two years in the making and we're honored to have been a part of this victory. Watch the video above to see remarks by Brave CEO, Miley Waterman.