Meet Tori Hope Petersen, a new member of the Brave Global family. This month she helps us shine a light on National Child Abuse Prevention by courageously telling some of her story:
"These were the two most convincing lies I believed. They were told to me with hopes that abuse would hide in the shadows. For as long as I can remember, I was trained to not talk to cops. When I was four I was convinced cops were bad people who only wanted to rip families apart, beat people up for fun, & put people in jail for no reason. I was shown the famous Rodney King video. That was the only context for police I had. It makes me wonder how many young men & women have aversions to cops & react poorly when they are triggered by the sight of a man or woman in uniform. It makes me wonder how many cases of police brutality might be prevented if the message we sent to our young children about law enforcement was different. I would cry & beg to be placed in the foster care system as I was beaten & bruised. I was laughed at & told "Foster care will be worse than this." I believed what I was told. I remained quiet. I feared the systems put in place to make me safe, but what I feared more was the high heels that I knew would pierce my skin again, and the kicks that would crush my ribs. I believe & have experienced that there are many more cops who are helpful than not. There are more foster homes that are safe than not, and someone who has lived in twelve, I think that's saying a lot. During a time when abuse & neglect is skyrocketing, I want to scream a truth among the lies. Law enforcement & the foster care system, by no means are perfect, like anything, but their intention & speciality is safety. If you aren't safe don't be afraid to go to the systems put in place to help."
We want to thank Tori for her transparency and perspective. If you know someone who is at-risk during this time, BE BRAVE for them!
CHILD ABUSE HOTLINE: 1-800-4-A-CHILD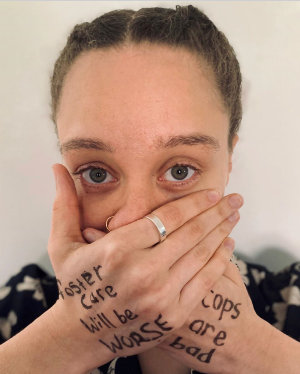 "Foster Care will be worse."
"Cops are bad."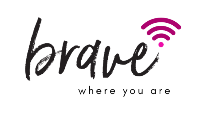 To see more from Tori and other Brave Ones, check out our online resources for lessons, activities and videos that can help you engage with your youth!
REMEMBER…
Wherever you are, whoever you are caring for, keeping safe, praying for, reaching out to with a call or a text — it all makes a difference! Stay connected with one another and pass on the encouragement as much as you can – Be Brave Where You Are!
COVID-19 hasn't slowed us down! We're working to resource and stay connected with caregivers and youth across the globe! Would you consider donating today, to help us continue our efforts during this time?